5 tags
7 tags
6 tags
7 tags
5 tags
8 tags
6 tags
5 tags
6 tags
5 tags
5 tags
4 tags
6 tags
Watch
Where is the largest Cuban sandwich made? Travel Channel's Adam Richman checks out a colossal Cuban, the Sarussi Original, at Sarussi's in Miami.
4 tags
4 tags
Chef Jose Andres Finds Inspiration In Cuban Food
Miami's New Times wrote recently about chef  José Andrés new restaurant there called Bazaar, the menu for which was  influenced by his travel through Asia, especially the pork, vegetables and fruits he sees as being similar to those in Latin cuisine Planning the new restaurant gave him a chance to rediscover Miami, the story says. That included the Cuban sandwich: For him, nothing tops...
2 tags
Cuban Sandwiches In The News
Patch is reporting that police arrested a St. Petersburg, Fla. man recently after he was caught leaving a Largo grocery store with food in his pockets that he didn't pay for. Leo Bernard Fink, 70, "concealed" a Cuban sandwich, strawberry parfait and a 12-ounce beer in his pants pockets and walked out of the Publix at 5000 East Bay Drive, allegedly without paying for the items,...
3 tags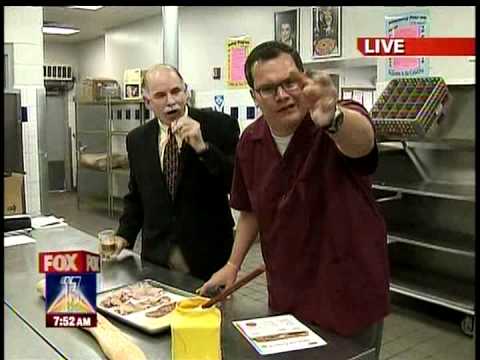 7 tags
5 tags
Cuban sandwiches in unlikely places.
Tasty Ballpark Meals You'll Want to Try for the Big Game 4. Tropicana Field Tampa Bay will woo you with the year-round good weather and their Cuban sandwiches. But if that's not enough to get you excited about a Rays game, go with an empty stomach and belly up to the paella. (From "The Stir")
4 tags
4 tags
6 tags
4 tags
3 tags
3 tags
5 tags
4 tags
4 tags
'Excited ... but also a little bit skeptical'
Read a fun column by Kristin Viguerie in the Sonoma County Sun. It's easy to forget how far-reaching the Cuban sandwich's footprint is. Kristin ate at a place called the Hot Box Grill and found one on the menu: As you all know, I am a South Floridian so, it goes without saying, that when I saw a Cuban sandwich on the menu I was not only excited, but also a little skeptical.  I...
4 tags
5 tags
5 tags